Zigzoids™
Imagine, design, create!
The Zigzoids Trapezoidal Sculpture Sets will spark imaginative, creative and ingenious designs from children and adults. The patent-pending Zigzoids forms were designed by an artist in Florida and his original sculpture spanned more than 6 feet tall. These molded, 5-inch Zigzoids allow imagination, design and creation on any surface.
Each of the twelve trapezoidal shapes features a slot along each edge. Slide them into each other's slots any which way you want to build anything you want.

Follow along with the included handbook to get an easy start with fun building prompts and more. Then - Let your creativity run free!

With the Multicolor Zigzoids, innovative design fills the imagination with endless possibilities.
Zigzoids - Multicolor

Set of 12 trapezoidal shapes that can connect and build into fascinating sculptures
Encourages fine motor skills, spatial reasoning, creativity, problem-solving
An exciting lesson in S.T.E.A.M. - Science, Technology, Engineering, Art, Math
Pieces slide together edgewise to build whatever you can imagine
Follow included handbook for an easy start
Let your creativity run free - Build fun sculptures, abstract creations, anything!
Includes 12 Zigzoids, educational S.T.E.A.M. handbook
Zigzoids each measure 5 inches long
High quality materials - Lasting durability, exceptional build-and-learn experience
Made in the U.S.A.
Zigzoidz are environmentally friendly; made from high quality, bio-degradable plastic, which breaks down in sunlight.
Zigzoids are manufactured in the Flarble factory in collaboration with Channel Craft's designers.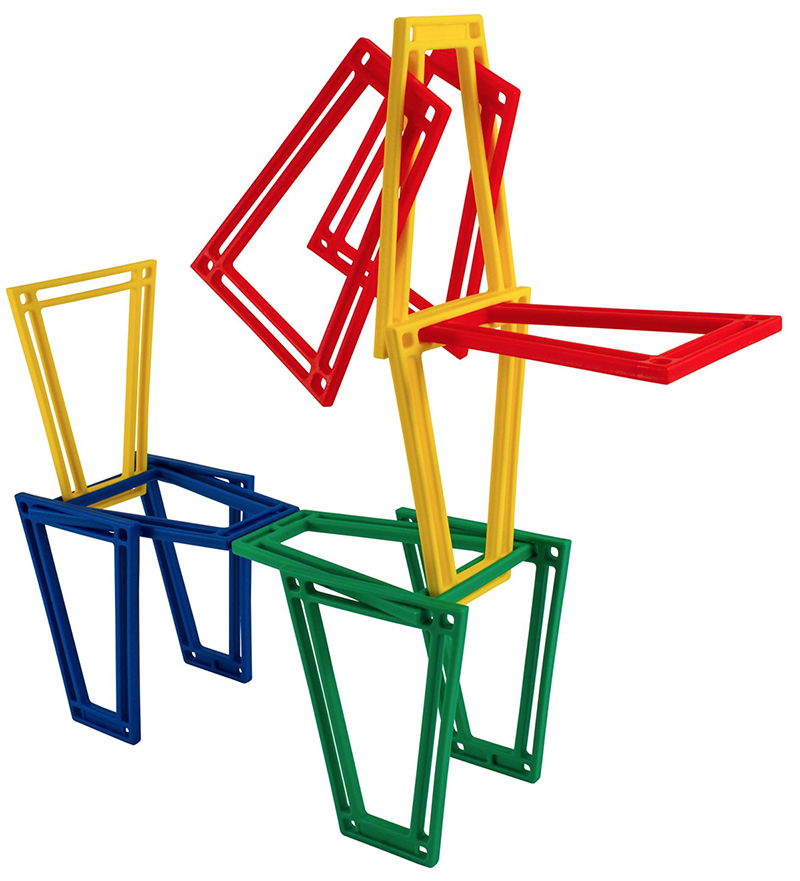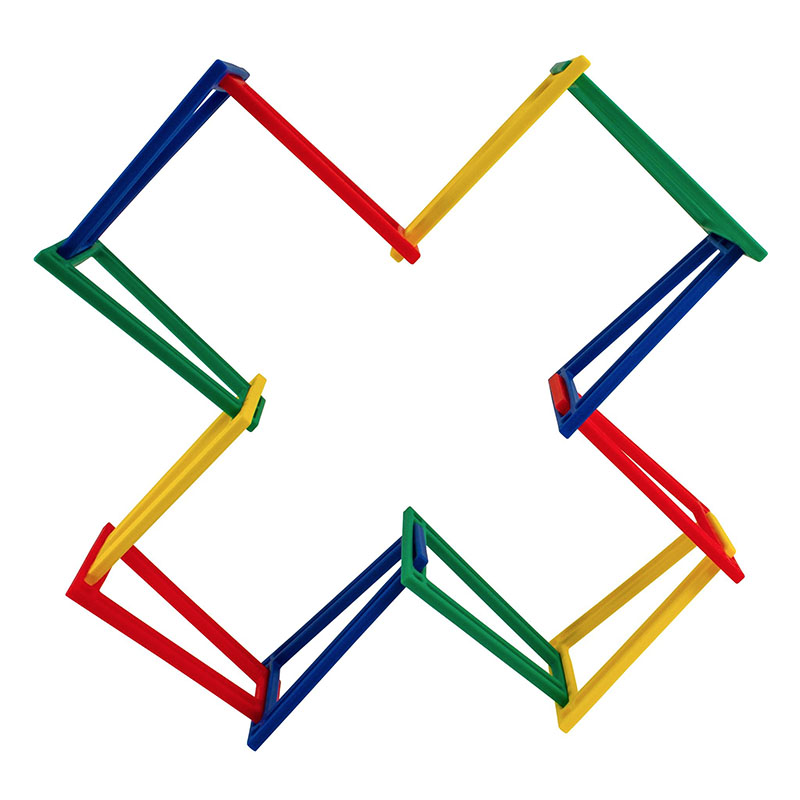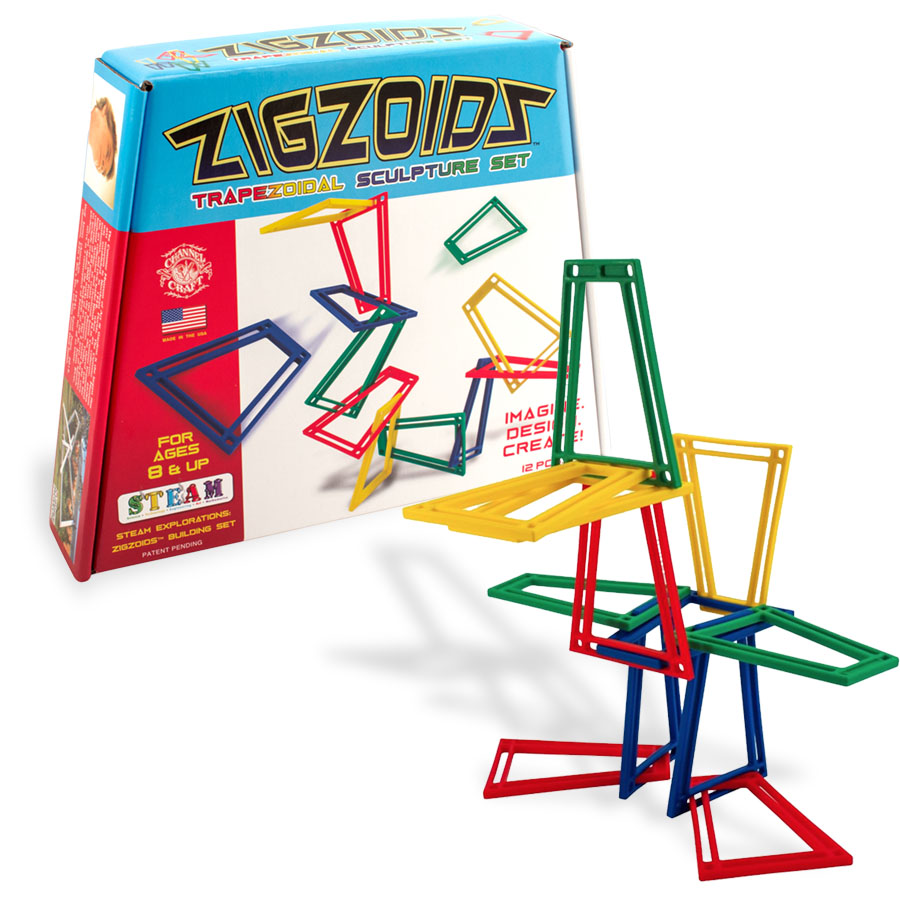 ORDER ZIGZOIDS!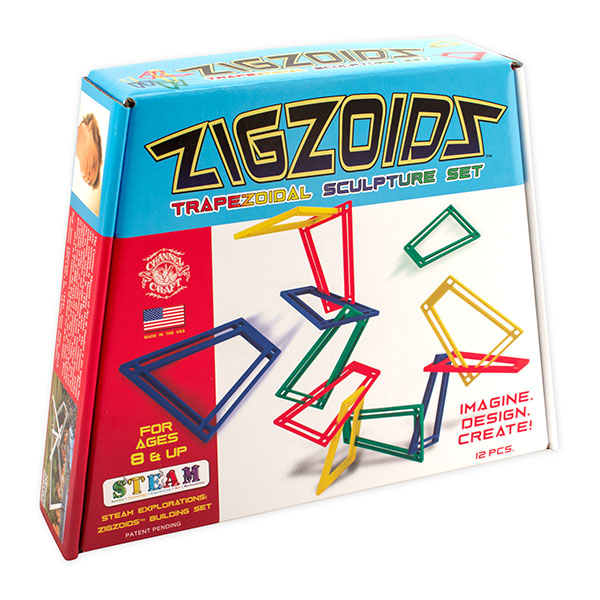 Multicolored
$19.95 each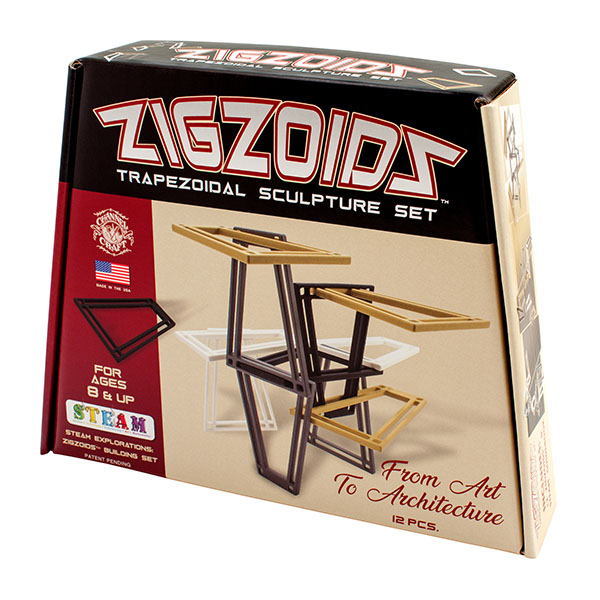 Monochrome
$19.95 each
Individual Pieces
Zigzoids are also available in individual add-on pieces, so you can build even bigger creations!! They are $.95 each (>50=.85 each, >100=.75 each, >300=.65 each) and come in 8 colors. In order to purchase individual pieces you must have proof of purchase of at least one boxed set (If you have purchased your box set from this website or Rock Creek Molding, we will have a record of the purchase. If purchased somewhere else, you can email a copy of the receipt to info@flarble.com). Minimum order is 12 pieces.
For case quantities you may call the office at 870-356-3523.